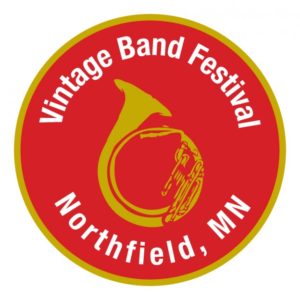 The Vintage Band Festival Board of Directors will hold the organization's annual meeting on Monday, February 10 at noon at the First United Church of Christ in Northfield, MN. The main order of business will be the election of officers for 2020. The following persons have volunteered to serve as officers and will be nominated at the meeting:
President–Dan Bergeson
Vice-President–Randy Ferguson
Secretary–Joy Riggs
Treasurer–Mary Rosenberg
The meeting is free and open to the public. All are welcome.