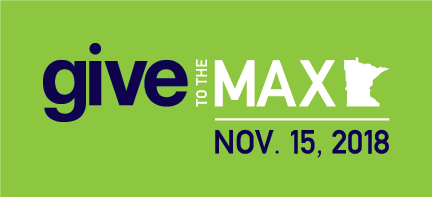 Vintage Band Festival is participating in Give to the Max Day (GTMD18) as part of the VBF fall fund drive. GTMD18 will take place November 15 from 12 am-11:59:59 pm. One of the benefits for donors who make gifts during GTMD18 is the chance to be winners in drawings for prizes. If you are selected, you can name the organization that will receive your prize. Prizes range from $500 to $10,000! We hope that you would choose Vintage Band Festival as the beneficiary of your good fortune!
Here is a list of the prize drawings on GTMD18:
$500 Golden Tickets every 10 minutes
$10,000 Power Hours at 10am and 10 pm
$1,000 Hourly Golden Tickets
$500 Early Giving Golden Tickets (1 each day between November 1-15
$10,000 Super-sized Golden Ticket (drawn from all early giving donations)
How to donate to Vintage Band Festival during GTMD18:
Go to givemn.org
Click on the green "Donate Now" button
Do a search for "Vintage Band Festival"
Click on the green "Donate" button
Choose your suggested giving level (or click custom for the amount you'd like to give)
Enter your credit card information
Accept our thanks!
The goal for the VBF fall fund drive (through December 31, 2018) is $10,000. As of today, we have raised 40% of that amount. Give to the Max Day would be an excellent time for our friends to help us make significant progress toward reaching our goal.
You can donate anytime between today and 11:59:59 pm on November 15, 2018. Please the hashtag #GTMD18 when you share any news about Vintage Band Festival on social media.