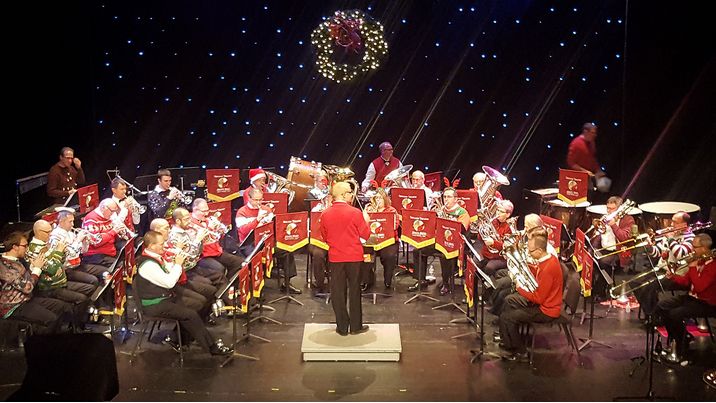 The Sheldon Theatre Brass Band was founded in 1989 as the resident performing ensemble at the newly restored turn-of-the-century T.B.Sheldon Theatre in Red Wing, Minnesota.The band is made up of cornets, trombones, tenor horns, euphoniums, tubas and percussion.In addition to its regular performances at the Shel­don Theatre, the band performs at a variety of venues through­out Minnesota and western Wisconsin, and it has performed at many brass band festivals throughout the United States including NABBA Great American Brass Band Festival.
Jim Kurschner was named Music Director of the Sheldon Theatre Brass Band in January 2002. Since 2001, he has been a member of the faculty at Normandale Community College in Bloomington, Minnesota, where he conducts the Concert Band and teaches courses in music fundamentals, music literature, jazz history, and chamber music.
The Sheldon Theatre Brass Band will perform at Vintage Band Festival 2018 at 11:00 am on July 28.