It's the day before VBF 2023 and all through Bridge Square, not a brass tune was heard, not even a note! That will all change on Saturday and the following bands will be a big help.
Kicking off the day at 9:00 am will be the New Prague Area Community Band. They've been our opening act on Saturdays as long as any of us can remember and we're grateful to them and their fearless leader, Rush Wagner, for breaking the musical ice.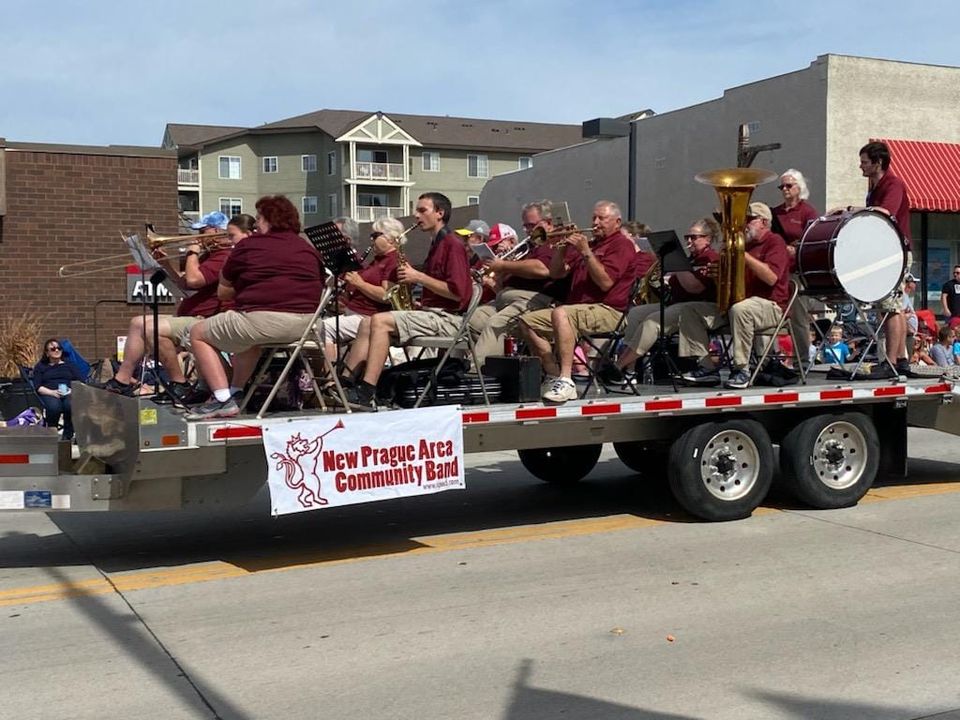 Right after New Prague finishes, we'll welcome the Sheldon Theatre Brass Band coming to us all the way from Red Wing, Minnesota. The band was founded in 1989 as the resident performing ensemble at the then newly-restored, turn-of-the-century T. B. Sheldon Theatre in Red Wing. They have played at every Vintage Band Festival!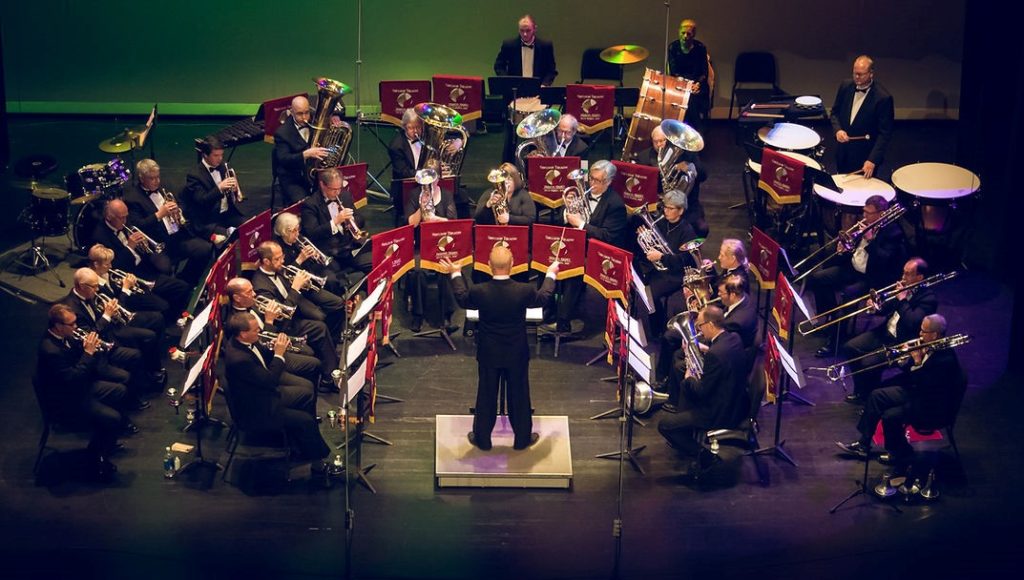 At noon on Saturday, say hello to the Twin Cities Trumpet Ensemble. Their ranks include 24 of the most talented trumpet players in the state of Minnesota. It's always a kick to find out what new music they've added to their repertoire since the last time they were at Vintage Band Festival. Don't miss their performance!
At 4:00 pm as the sun is passing over the Cannon River to the west, the stage will be set for Metro Brass, the mid-size band with a massive sound. Led by virtuoso trumpeter, Keith Thompson, the band is sure to put on a most entertaining show.

Closing out the day at 8:45 pm will be the Bend in the River Big Band. They will give us the swing music and the classic big band sound that will make sure you get out of your chair and your comfort zone and dance the night away. Vocalist Linnea Marrin will provide the lyrics to all of the tunes that you have been humming to yourself for the past oh so many years.
All in all it's going to be a wonderful day. Join us, won't you? Saturday, July 29, 2023 in beautiful Downtown Northfield MN. Get all the details at vintagebandfestival.org.