Last month Vintage Band Festival received a $10,000 grant from the Southeastern Minnesota Arts Council in support of the forthcoming one-day festival in 2023. We are honored to have our application approved and grateful
The intended use of the grant is to build on the efforts made in the summer of 2022 to assist seniors with safe transportation to and from the outdoor venues at Vintage Band Festival and seating during the performances. Several other community partners worked with VBF on this project and the hope is that they will do so again next summer. These partners included the Northfield Retirement Community, Three Links Care Center, Benedictine Living Communities, the City of Northfield, and Age-Friendly Northfield.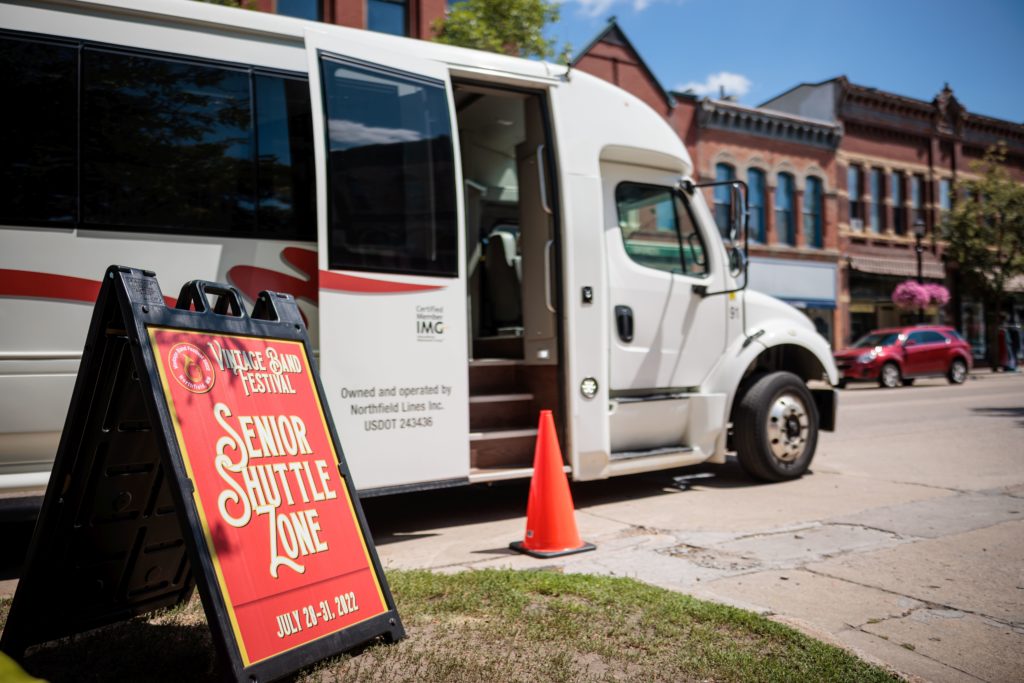 Other Rice County  recipients of SEMAC grants in the most recent cycle include: Cannon Valley Regional Orchestra, Carleton College, Northfield Arts Guild, Northfield Healthy Community Initiative, Northfield Troubadors, and Paradise Center for the Arts.
In November 2008, Minnesotans passed the clean water, land, and legacy amendment to the Minnesota Constitution.  As a result, over the next twenty-five years, a small portion of the state's sales tax will be dedicated to: a clean water fund, an outdoor heritage fund, a parks and trails fund, and an arts and cultural heritage fund.
Proceeds from the arts and cultural heritage fund "may be spent only on arts, arts education and arts access and to preserve Minnesota's history and cultural heritage."