After a blistering July in the midwest, last Saturday turned out to be a spectacularly comfortable day in Northfield, Minnesota for the 2023 edition of Vintage Band Festival. The heat has returned to the 90s this week so we feel incredibly lucky for the weekend reprieve.
The music was fantastic, the audience was fabulous, and the setting was beautiful. If you were there you know what I mean! Thanks to the musicians for their skill and passion, thanks to the audience for being engaged, and thanks to our donors for their tremendous financial support. Thanks to the City of Northfield and our other community partners for their assistance, and thanks to Riverwalk Market Fair and their vendors for another successful collaboration. Thanks also to our food vendors: Little Frida Taco Shop, Maui Wowi, and the Knights of Columbus. We sincerely appreciate all of you!
Please share photos you may have taken on the Vintage Band Festival Facebook page. Here are a few shots of the action on Saturday.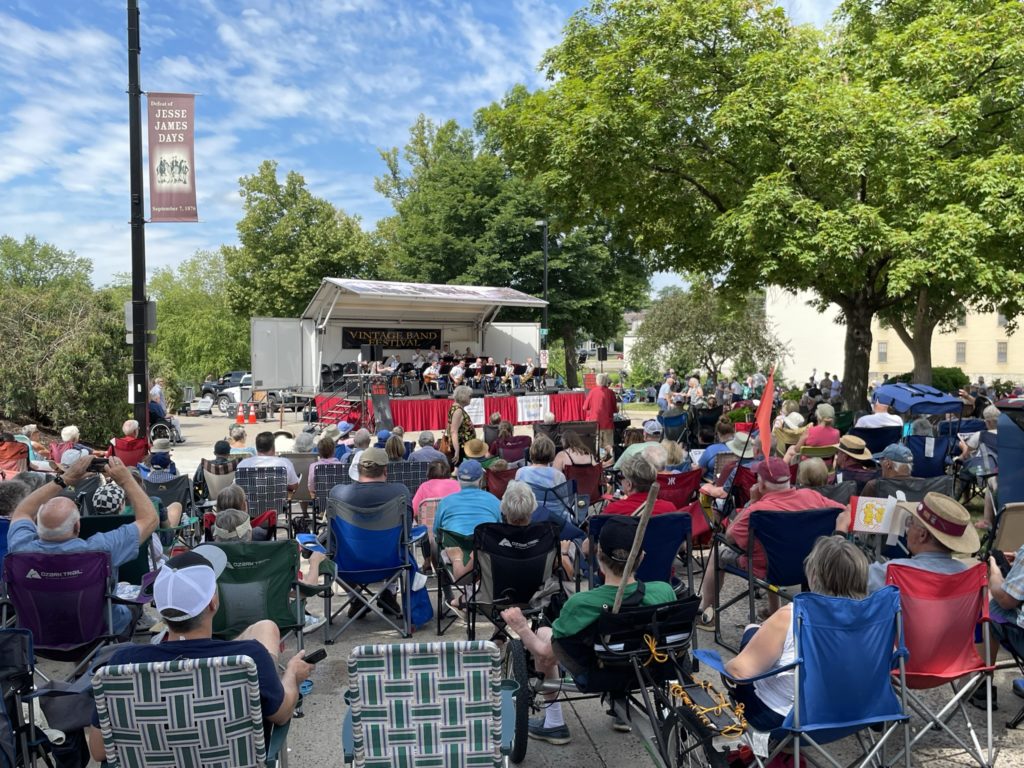 We were treated to a grand entry by the Minnesota Pipes and Drums, a Scottish heritage band from Minneapolis.
Please stay in touch over the next many months until we can do this again in the summer of 2024. And don't forget to mark your calendars for Tuba Christmas in Northfield on December 2, 2023 or the Tuba Christmas that's closest to wherever you are.